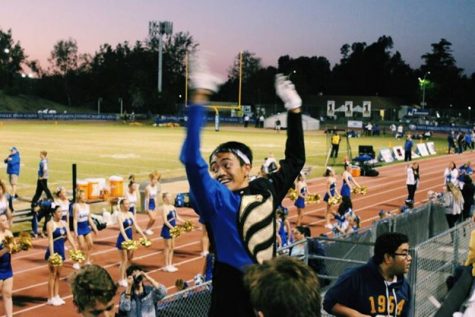 Dessi Gomez, Arts & Entertainment Editor
September 25, 2016
Filed under Arts & Entertainment, Showcase
Cheers erupt from the Eagle's Nest as an SMCHS football player enters the end zone for a touchdown. The Eagle Regiment matches the screams and shouts with its own musical medley. One man is responsible for adding to the celebration of the nest. One man is responsible for guiding a seamless halfti...