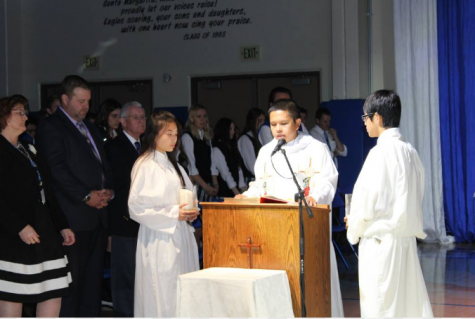 Ivanna Rea, Managing Editor
December 6, 2016
Filed under News, Showcase
On Thursday Dec. 5, SMCHS enacted a new bell schedule for students and faculty. A call for change arose after only 587 students (1/3 of the school population) attended the All Saints Mass in October. The majority of students came to school late that day wearing their mass day uniform. Principal...