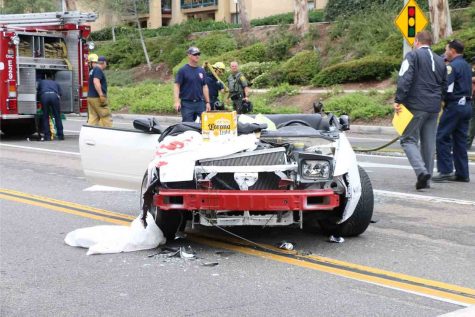 Rachel Tetreault and Hannah Prince
April 25, 2017
Filed under News, Showcase
As the fire truck comes racing down the street, students prepare to watch the "Every 15 Minutes" assembly. Here are some snippets of the MOCK crash demonstration and performances, the reading of the obituary and the grim reaper pulling victims out of class. The grim reaper takes Griffin...